The MoneyControl app is Asia's # 1 app for business and finance.
This article will highlight the Moneycontrol portfolio, one of the top financial applications in India & the World.
Readers will learn about all the best features integrated into this app here, and therefore, they should not miss any part.
Today, millions of people around the world are interested in financial trading for which they need to learn the latest financial market updates.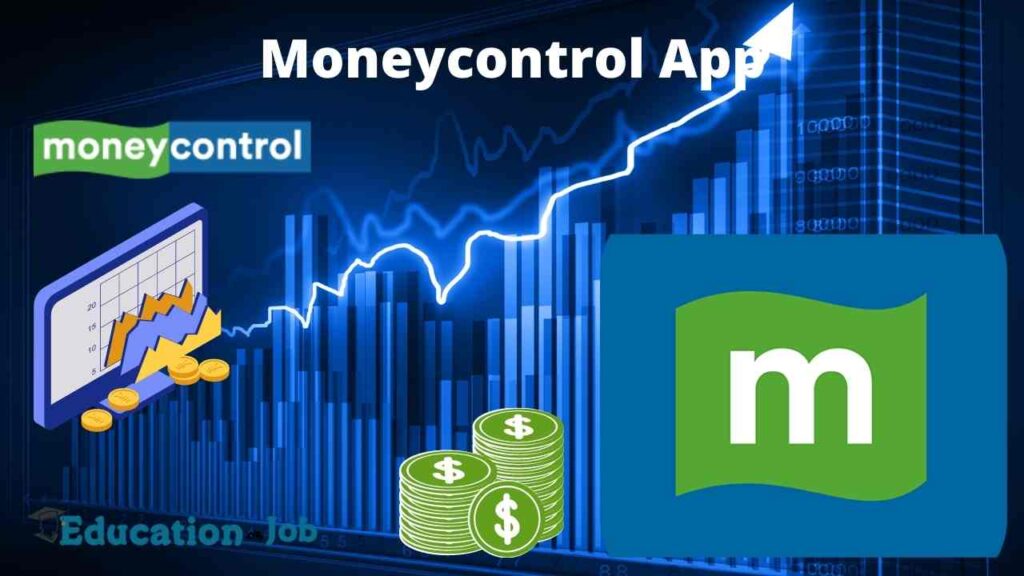 How to Moneycontrol login in Moneycontrol App?
If your registered email id is the same on both Facebook / Google and MoneyControl, you will be able to access your MoneyControl account without any hassle. If not, use User ID + Password to log in.
If your registered email id in MoneyControl is not the same as yours on Facebook / Google, a new account will be created, to continue accessing your old account, you will need to use your user id + password to log in.
How to Find Moneycontrol share price in Moneycontrol App?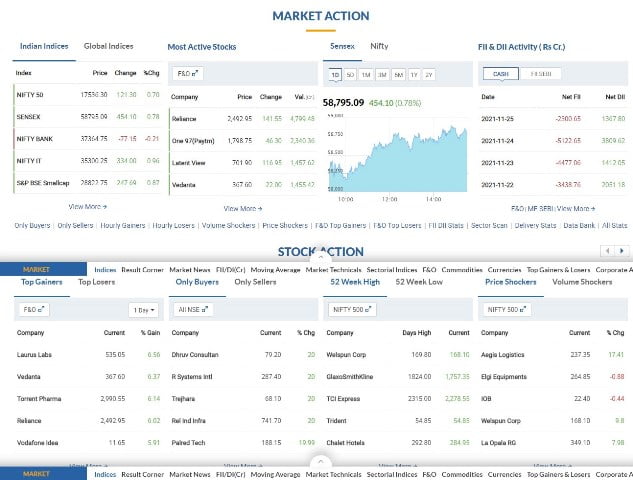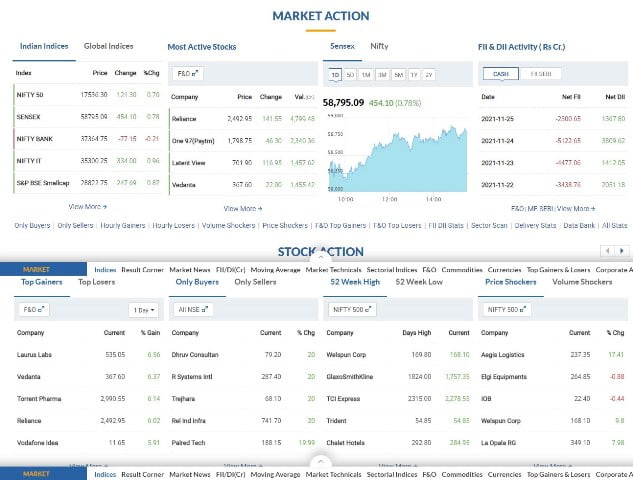 Stock Reports, operated by Thomson Reuters, is a premium offering that optimizes investment choices by simplifying the stock valuation process, discovering new trading ideas, and understanding trends affecting markets and industries.
In addition to the overall stock rating, you can see detailed quantitative assessments of each company's earnings, fundamentals, related valuations, risk, and price movements.
It also offers integrated trading recommendations from top analysts and peer reviews to help you make profitable deals.
✅ Central Government Jobs

✅ State Government Jobs
How can I add SIP/STP/SWP transactions in the Moneycontrol portfolio through Moneycontrol App?
You can add SIP transactions for stocks and SIP / STP / SWP transactions for mutual funds.
To add a SIP transaction,
Go to "Add transaction"
Select the account where you want to make your transaction entry
Add the details of the 1st transaction in the corresponding field
Click on "Convert to SIP transaction"
Add the second installment details to the SIP tab
Click "Submit", and your SIP installments will be processed automatically on the scheduled SIP date.
If there is a holiday on a specified date, your SIP transaction will be processed the next day, in accordance with the procedures established by the mutual fund industry.

Details Of Moneycontrol App
Track the latest updates on Indian and global financial markets on your smartphone with the MoneyControl app. It covers multiple assets of BSE, NSE, MCX, and NCDEX exchanges so that you can easily track Indices (Sensex and Nifty), Stocks, Futures, Options, Mutual Funds, Commodities, and Currencies.
Track your investment through your portfolio and watch list. Stay updated with the full range of news covered in our News & Personal Finance sections. Get expert opinions, in-depth coverage, and financial market analysis with live streaming from CNBC AWAAZ (Hindi), CNBC BAJAR (Gujarati), and CNBC PRIME HD.
Moneycontrol app offers:
Moneycontrol app Latest Market Data:
Latest prices of BSE, NSE, MCX and NCDEX stocks, F&O, Mutual Funds, Commodities and Currencies
Latest prices of Sensex, Nifty, India VIX, and more
In-depth market statistics for stocks, futures, and options Interactive and historical charts such as Line, Area, Candlestick and OHLC
Moneycontrol app Seamless navigation:
Quickly browse your portfolio, market data, latest news, watchlist, message board, stock-pin, stock-drawer, and much more
Voice-enabled search helps you quickly find stocks, indices, mutual funds, commodities, news, etc. without the hassle of typing.
Moneycontrol app News:
Full day coverage of the latest market, business, and economy news; Plus senior management interview The 'Text to Speech' feature for news and articles helps you listen to content on the go Option to save your favorite news and articles for later reading even when offline.
Portfolio:
Monitor your portfolio in stocks, mutual funds, ULIPs, bullion, and other asset classes Timely updates on news and alerts about the performance of your portfolio and the stock you hold
Individual statistics:
Track your favorite stocks, mutual funds, commodities, futures, and currencies from the watchlist Stay up to date with timely alerts whenever you get any news on stocks you are tracking.
Forum Message Board:
Stay one step further by following your favorite topics and top boundaries to get the latest recommendations.
Join in and join in the conversation about your portfolio or the property of your interest
Moneycontrol Pro offers:
Ad-free experience – more space on your screen for data with a faster and more seamless experience.
Personal News – Beware of breaking news with curated content for your portfolio.
Insights, Analysis, and Trends – Sharp comments and opinions that decode the news and provide you with insights that can help you make better investment decisions.
Ideas for-profit – Efficient smart investment ideas from our in-house and independent research team.
Technical Analysis by a Professional Chartist
સ્માર્ટ Smart calendar of business and economic events
ક Speak Guru – Life and market lessons from successful investors you will love to emulate.
ક્રો Macro Meter – Understand what the high-frequency indicators say.
MoneyControl Pro Subscriptions:
Monthly – INR 99 per month (within India) or 1.40 (outside India)
Quarterly – INR 289 for 3 months (within India) or $ 4.09 (outside India)
Annual – INR 999 (within India) or $ 14.13 (outside India) for 1 year
MoneyControl App – Conclusion
It will help them evaluate the usefulness and accessibility of the application and enable them to make the right choice. Long-term investors and financial enthusiasts may choose the Pro version of the MoneyControl app to take advantage of its premium features.
Moneycontrol is a popular business and financial application that is a favorite of experts. It combines innovation with user-friendliness and has a number of powerful features.
| | |
| --- | --- |
| Download Moneycontrol App For Android – Play Store | Click Here |
| Download Moneycontrol App For Apple Device Apple Store | Click Here |